Dear visitors,
there are many ways to demonstrate style. We set ourselves to present some of the most beautiful ones.
Whether unusual sophistication or simple elegance, trendy or classy, understatement or exciting glamour - both our finest jewelry as well as our noble jewels will convince you.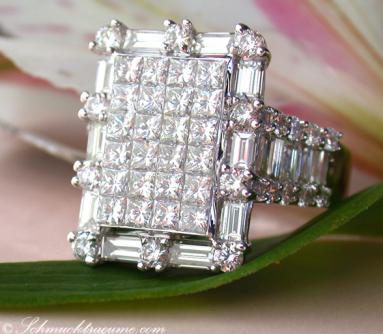 Select materials, timelessly beautiful forms, extravagant designs and goldsmithery at the highest level - these are the main criteria our jewelry meets in order to not only meet but also surpass your high standards. Our exquisite creations are an ode to feminine elegance and seductive noblesse.
Experience the peerless sparkle of finest gemstones and exquisite diamonds. We cordially invite you to realize your dreams. Delight in this extraordinary splendor and opt for your favorite piece.
Being in the online jewelry business for more than 17 years (our online store was founded in 2002), we are meanwhile able to present an extensive selection including more than 1.100 high-end pieces that is being extended continuously. Among them you will mainly find pieces that are mostly not available at specialist jewellers. Simply because lots of the creations we offer are unique items that are exclusively created by our designers and crafted by our goldsmiths.
Towards you, dear customers, we are committed to constantly be on the lookout for something new in order to again and again be able to surprise and seduce you with creations of the finest quality as well as exquisite designs.
Our team is always looking forward to your questions, requests and suggestions - via phone or email.
Yours sincerely
Gabriela Pyka
(founder and owner)