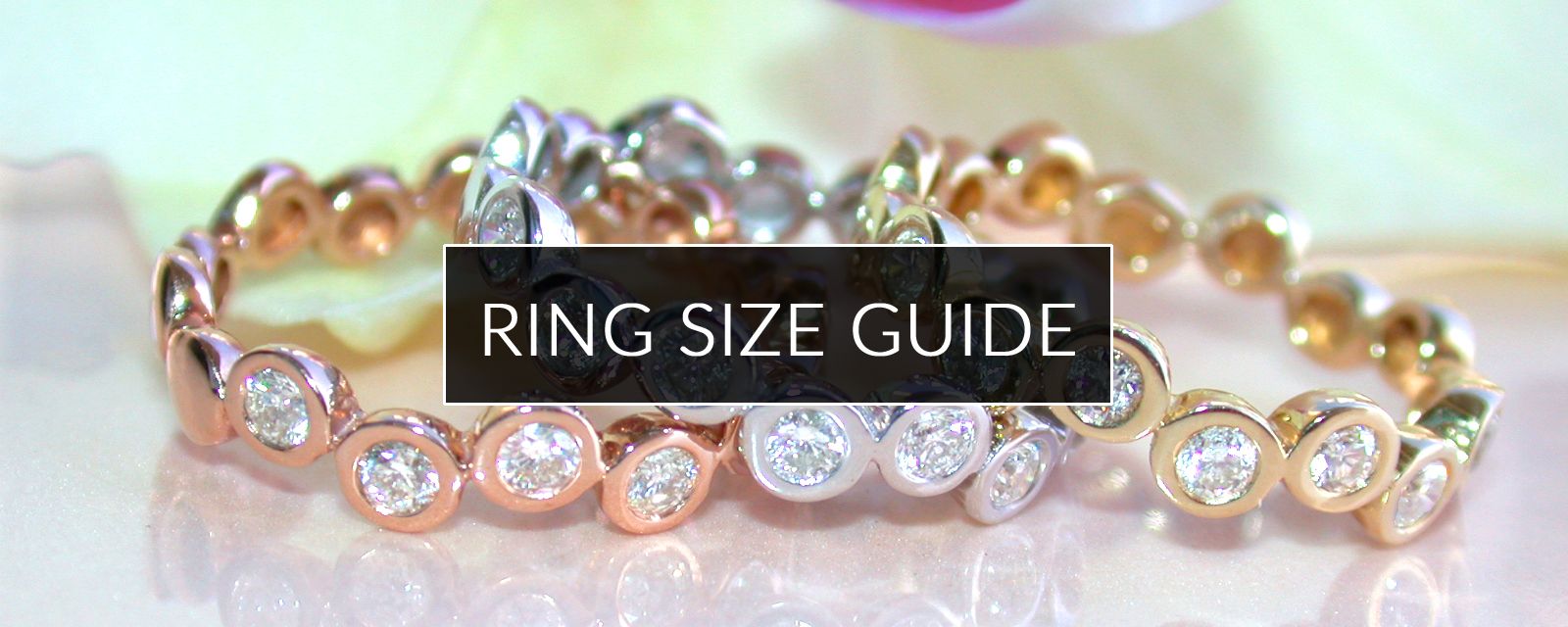 Ring Sizes
Determine your ring size quickly, easily and safely!
In contrast to pendants or bracelets, the respective size really matters when it comes to rings. The size of a ring is correct if it can easily be peeled off and put on the one hand, if one doesn't lose and feel it on the other hand.
For determining your ring size, please take a ring that fits you well and measure its inner diameter with the help of a ruler – this means: from the inner edge to the opposite inner edge. Afterwards you can determine your ring size by referring to the following table. If you want to order a ring and are not sure regarding the German ring size system, you can also note your US- or UK- ring size in the "further remarks" box which appears during the ordering procedure.
| | | | |
| --- | --- | --- | --- |
| Innendurchmesser / Inside Diameter (mm) | Ringgröße Deutschland / Ringsize Germany | Ringsize USA & Canada  | Ringsize UK & Australia |
|  14,60 mm |  46 |  3,75 |  G I ½ |
|  15,00 mm |  47 |  4 |  H |
|  15,30 mm |  48 |  4,5 |  I ½ |
|  15,60 mm |  49 |  5 |  J ½ |
|  15,90 mm |  50 |  5,25 |  K |
|  16,25 mm |  51 |  5,75 |  L |
|  16,50 mm |  52 |  6 |  L ½ |
|  16,80 mm |  53 |  6,5 |  M ½ |
|  17,20 mm |  54 |  6,75 |  N |
|  17,50 mm |  55 |  7,25 |  O |
|  17,80 mm |  56 |  7,5 |  O ½ |
|  18,10 mm |  57 |  8 |  P ½ |
|  18,50 mm |  58 |  8,25 |  Q - Q ½ |
|  18,80 mm |  59 |  8,75 |  R |
|  19,10 mm |  60 |  9 |  R ½ |
|  19,40 mm |  61 |  9,5 |  S ½ |
|  19,75 mm |  62 |  10 |  T ½ |
|  20,10 mm |  63 |  10,25 |  U - U ½ |
|  20,40 mm |  64 |  10,75 |  V |